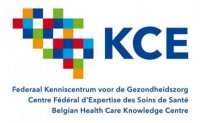 Afgelopen maandag sloot het KCE (Federaal Kenniscentrum voor de Gezondheidszorg) de registratie voor nieuwe projecten voor het komende werkjaar af. Samen met vele andere belanghebbenden, allen met een gedeelde bezorgdheid over de negatieve effecten van lichamelijke inactiviteit, diende Fitness als Medicijn een studievoorstel in.
De titel van het voorstel luidt: De negatieve impact op de levenskwaliteit van te weinig kwalitatieve en kwantitatieve voorstellen betreffende fysieke activiteit bij mensen met een chronische aandoening of beperking en bij senioren.
In november 2014 weten we of deze studie tot de geselecteerden behoort. Fitness als Medicijn en 18 anderen wachten alvast in spanning af.